By Vibrant Dot Staff
According to Vladimir Feltsman, one of the greatest Russian-born American pianists, conductors and teachers of modern times, Russian classical music and culture is based on Christian values, with compassion and mercy from God as core values.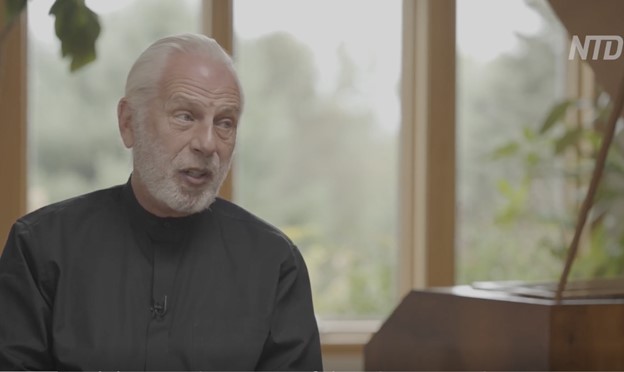 Russian classical music has to be played with emotion and passion, and not played from one's head, said Feltsman from his home in upstate New York in an interview by The Epoch Times.  Famous Russian music composers like Tchaikovsky, Rachmaninoff and Mussorgsky have tremendous emotional impact and touch people in a very profound way, invoking positive changes in people because their music focuses on emotions, feelings, compassion and sufferings.
Born in 1952 in Moscow under the former Soviet Union, Feltsman was a piano prodigy who attracted attention from the West at the young age of 11, beginning with his debut with the Moscow Philharmonic. He first trained under Yevgeny Mikhailovich Timakin, widely acknowledged as the greatest piano teacher of the Central Music School in Moscow. He studied piano under Professor Jacob Flier at the Moscow Conservatory in 1969, and studied conducting at the Moscow and Leningrad (now called St. Petersburg) Conservatories. Feltsman won the Marguerite Long International Piano Competition in Paris, France, in 1971 which catapulted his adult music career followed by tours in the former Soviet Union, Europe, and Japan. His discography includes major clavier works of J.S. Bach, the complete Schubert sonatas, major works of Beethoven, Schumann, Chopin, Brahms, concertos by Brahms, Tchaikovsky, Rachmaninoff, and Prokofiev, as well as six tribute recordings dedicated to Russian composers including Tchaikovsky, Rachmaninoff, Scriabin, Prokofiev, Silverstrov, and "Forgotten Russians."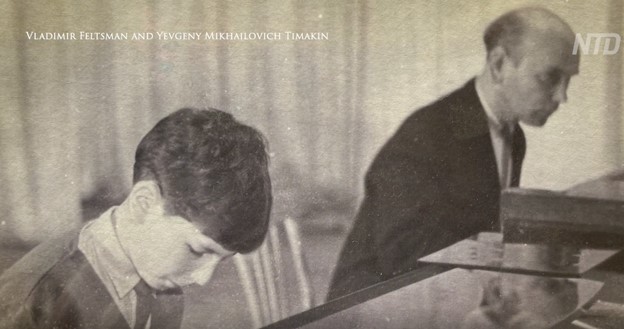 The growing restrictions in artistic freedom and expression in the Soviet Union fuelled Feltsman's discontent and desire to leave in 1979. But because of this he was soon banned from performing in the Soviet Union by the authorities. Likewise, many of Feltsman's friends and colleagues lost everything when they expressed their wish to leave the Soviet Union. Feltsman was eventually granted permission to leave, and moved to the United States in 1987. "The major difference is that in the Soviet Union, everything, every aspect of life, cultural life, political life, even your personal life was very well-structured and controlled. In the United States, it's decentralised," said Feltsman in an interview with NTD.
The Soviet Union that Feltsman sought to escape was a communist regime that tightly controlled all aspects of society, including classical music. Historically, composers who fell out of favour with the regime were charged with "formalism", a vague term used to criticise and reject their art. The communist regime also rejected religion and many other aspects of traditional culture, which classical music was deeply entwined with.
Feltsman was warmly greeted by the then U.S. president Ronald Reagan when he arrived in the United States in 1987. Following his debut at Carnegie Hall that same year, Feltsman quickly established his fame as a pianist.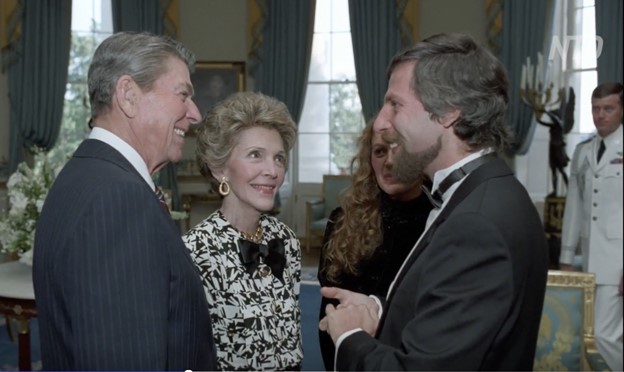 As part of his efforts to promote classical music and help aspiring musicians, Feltsman and his wife started the PianoSummer project, a three-week-long intensive training programme held yearly that is attended by promising young pianists from around the world.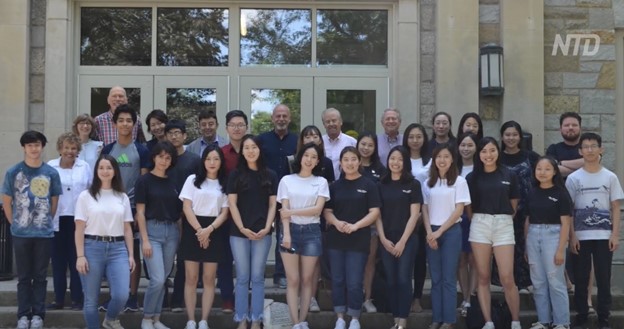 According to Feltsman, there are two main challenges when it comes to teaching music. The first is a lack of early training; If children are not trained in the basic skills of playing a musical instrument between the ages of six to nine, Feltsman feels that they will eventually find themselves lacking in a way that is very hard to make up for.
The second challenge is a lack of general music education and understanding of the cultural context of classical music. Feltsman stressed the importance of understanding how classical music is interconnected with the cultural context it was created in. As an example, he explains that although many of his students could play Beethoven's sonatas, most of them did not have a deeper understanding of who Beethoven was as a composer, or about his music as a whole. "They don't read enough. They don't understand the context of the culture," said Feltsman.
According to Feltsman, one of the reasons for this lack of cultural knowledge is because of the emphasis by music schools on practising repertoires for the sole purpose of winning competitions. "By design, it's a very flawed system," he remarked.
Feltsman also feels that along with the prevailing trends of pop culture and mass consumption, classical music in particular has started trending towards show business. Feltsman observed that many young musicians today, including his own students, often attempt to copy and follow in the footsteps of artists they regard as successful. "(But) they lose everything because you cannot copy anybody," said Feltsman. 
"With the Internet, with YouTube, what is the real criteria for the quality of the art? It doesn't mean if you have 10 million hits, that you are playing good and you are a real musician," said Feltsman.  
"It takes certain efforts, certain culture on the part of the consumer, to understand and to appreciate the real value of the arts, be it music, poetry, literature, visual arts or anything like that," said Feltsman.
One of Feltsman's students, Timur Mustakimov, won the Gold Award at the 2016 NTD International Piano Competition.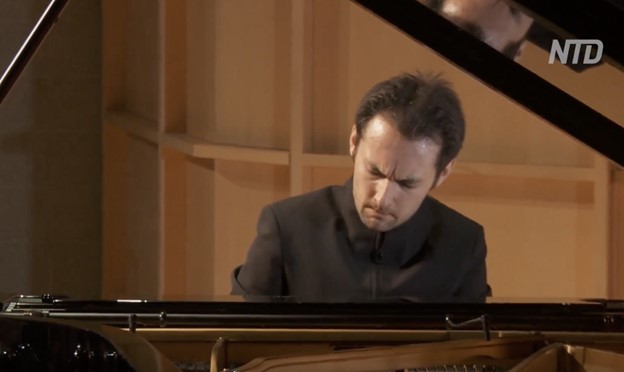 One piece of advice that Feltsman has for young people is not to do music if they have any other option available to them, unless they have found that music is a calling like no other. In that case, he suggests that they should accept it humbly, and without any expectations.
Reflecting on his role as an educator, Feltsman said, "there is one very simple thought which is dear to my heart. It sounds like this: All that is not given is lost. If you have something to give, give it all."