By Epoch Newsroom
It seems that people are craving for anything colourful. The rainbow cakes craze has been hitting bakeries and cafes around the world.
But, stand aside, rainbow cake…
Singapore has its own version of colourful steamed cake called 9-layer kueh, which is coated with a different colour on each layer, long before the entrance of rainbow cake.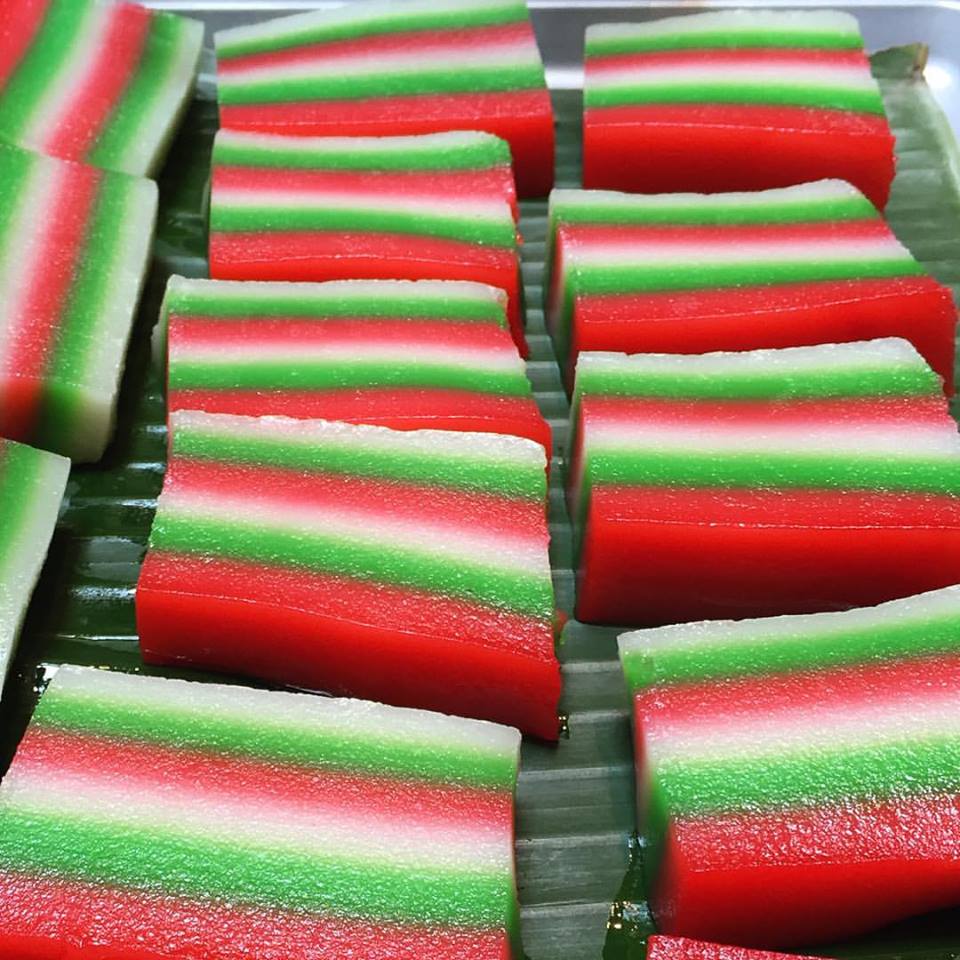 We love colours, and so are our ancestors! This 9-layer kuah is a concoction of the Peranakan Chinese or Straits-born Chinese. Peranakan referred to the descendants of Chinese immigrants who married local women when they settled down in the Malay Archipelago during the 15th and 17th centuries.
Therefore, this nonya tea-time treat has its influences from both Malay and Chinese cuisines. Malay has similar colourful cake known as Kek lapis, except that it is baked and not steamed. And steamed cake, such as Nian gao and Huat Kueh, are commonly found on Chinese dining table during festivals.
Other than its colourful appeal, this smooth steamed cake is blended with coconut and pandan, which give it a fragrant smell and flavoursome taste.

Check out the traditional handcrafted process of this Singaporeans' well-loved Peranakan sweet treat detailed by Yeong Dong Lin's mother, Christina Chew Kim Lan, on My Singapore Food website—http://mysingaporefood.com.
Each of the 9 layers is made with patience and delicate care, and can be peeled off layer by layer when eaten.
"My great-grandmother used to sell this colourful kueh. She passed away before I was born. I grew up eating this kueh, so I felt as if I knew her, even though we never met," said Yeong.
Watch the process: