By Justine Quek 
After all the hustle and bustle at work, there's nothing better than a massage to release piled up tension and rejuvenate your body, mind and soul. Don't waste your weekend doing nothing, embrace it by heading across the causeway to get yourself a well deserved reflexology session! Let's take a look at the 10 Spa & Massage to add to your list when in Johor Bahru.
Thai Odyssey


Thai Odyssey is an award winning massage parlour with a growing number of outlets in Malaysia. One of the best thing about the parlour is that it is conveniently located in KSL City and City Square Mall. They offer traditional Thai massages as well as other spa packages. Leave it to their highly skilled masseuses to give you a 60 minutes Thai massage at only RM 118.
Address:
KSL City: Lot L2-01, Level 2, KSL City, No. 33 Jalan Seladang, Taman Abad, 80250 Johor Bahru
City Square Mall: MF-20, Innercity Level 3, JB City Square, Jalan Wong Ah Fook, 80000 Johor Bahru
Opening Hours: 10am – 10pm
Sawadee JJ Thai Massage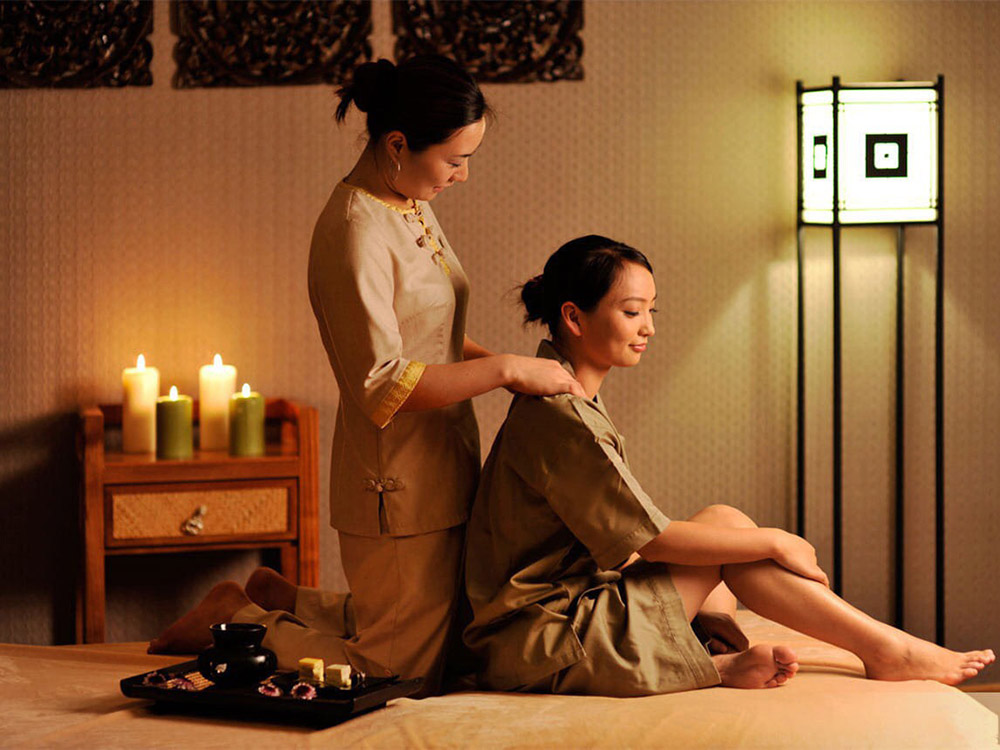 Get your dose of intense Thai massage at Sawadee JJ. Their trained masseuses are very helpful in spotting aching pressure points and focusing on those areas during the massage. It is recommended to call 011-6134 1063 to make an advance booking before heading there.
Address: No. 1 Jln Dedap 3, Johor Jaya, 81100, Johor Bahru
Opening Hours: 10am-2am
Sabye Sabye

Sabye Sabye is known for its affordability; a full body massage costs just RM55/hour.  Like massage parlours in Thailand, they have very simple mattresses and rooms that are separated only by curtains. Though their interiors may be minimalistic, they certainly don't lack in skills. You can look forward to a unique massage experience as they use a specially formulated balm that's warm and minty instead of the conventional oil.
Address: 51a, Jalan Sutera, Taman Sentosa, 80150 Johor Bahru, Johor
Opening Hours: 10am – 10pm
Let's Relax Spa

Located right next to Sabye Sabye in Taman Sentosa, Let's Relax Spa offers affordable massages at very competitive prices. Much like its neighbour, their masseuses use their in-house minty balm, but massages here are done on comfortable velvet sofa beds. They offer a range of foot and body massages with special packages that includes Ear Candle treatment and Body Scrub.
Address: Plaza Sentosa, Lot 9 & 10, Blk D, Jalan Sutera, Taman Sentosa, 80150 Johor Bahru, Johor
Opening Hours: 9am – 3am
Kaki Kaki Reflexology

Kaki Kaki is one of the largest wellness spas, with 45 outlets spread across JB alone, which are usually housed in double storey buildings. They have professionally trained masseuses who will give treatment recommendations according to your needs. Kaki Kaki specializes in both Thai & Chinese massage as well as TCM therapy to help stimulate pressure points. They are open till 3am which is great for those looking for a massage on a late night. Full body massages starts at RM 64/hour.
Address: Ground Floor, Plaza Sentosa, Block I, Jalan Sutera, Taman Sentosa, 80150 Johor Bahru, Johor
Opening Hours: 11am – 3pm
Spa Manja


Inspired by handcrafted Balinese structures, Spa Manja is a luxurious semi-detached house that may be located in the middle of the city, but still gives off a feel of an oasis and zen. Spa Manja has gained a reputation for its extensive range of massage treatments and is endorsed by Tourism Malaysia. Treat yourself to their Signature Detox Massage or a 'Spa Manja Treatment' that ranges from 2-4 hours, with prices starting from RM188. Make a booking at +607- 3333-111 to avoid disappointment.
Address: 162, Jalan Dato Sulaiman, Taman Abad, 80250 Johor Bahru, Johor
Opening Hours: 11am – 11pm
Walea Spa & Retreat


Owned by a lady who strives to provide top notch service and atmosphere, Walea Spa & Retreat is perfect for those who long for a private and serene massage session. One of the best parts about Walea is that their masseuses will do everything to make sure that customers are comfortable, and they take their time during sessions, so it will never feel like it was a rushed job just to get it done and dusted. Their range of services includes couples jacuzzi, Swedish massage, body wraps and even facial therapy. Be sure to book in advance as they are often fully-booked.
Address: 6, Jalan Balau, Taman Melodies, 80250 Johor Bahru, Johor
Opening Hours: 11am – 7pm, closed on Wednesday
Wang Zu Bu Lou


Wang Zu Bu Lou is considered one of the more upscale massage parlours in JB. But do not be intimidated by their shop's look; Wang Zu Bu Lou often has discounts and promotions available. Experience more unique treatments like Shiatsu, Korean aromatherapy and TCM therapy for neck and spine. You can even enjoy a free sauna session and a buffet when you spend a certain amount at Wang Zu Bu Lou. Complimentary transport is available to and from Malaysian customs, which makes visiting them convenient and hassle-free!
Address: No. 10, Jalan Sutera, Taman Sentosa, 80250 Johor Bahru, Johor
Opening Hours: 12pm – 2am
Thai Imperial


Nestled across two locations in JB, Thai Imperial has an atmosphere that will remind you of Bali.  Masseuses are hired directly from Thailand, providing customers with an authentic Thai experience. On top of traditional Thai massages, they offer deep relaxing oil massages, body scrubs and herbal ball treatments which help blood circulation. After your massage session, enjoy a complimentary boiled wooden orange tea and a dessert of the day.
Address: 217, Jalan Dato Sulaiman Taman Century, Johor Bahru
Opening Hours: 12pm – 2am
Bangkok Spa


Open 18 hours a day, Bangkok Spa is just the place for night owls! It is massive, covering 12,000 square-feet, and with hundreds of experienced masseuses. Bangkok Spa offers premium facilities such as VIP private rooms with saunas and jacuzzis, perfect for large groups who still want to have fun while relaxing. Other perks provided are free Wi-Fi, phone charging stations, a chill waiting area and FREE transportation services!
Address: 58, 58A, 58B, 60, 60A, 60B, 62, 62A, 62B, Jalan Abiad, Taman Pelangi, 80400, Johor Bahru
Opening Hours:11am – 5pm
Now you know where to go when you need a sweet escape from all the stress! If you're looking for a place to stay during your short getaway, check out our article on the Top 10 Johor Bahru Hotels for Your Next Staycation.